Uniform
Uniform for all new recruits costs £50.
This is payable once only and covers the cadet for his/her entire cadet life.
(With the exception of boots which you will be required to purchase new as and when!)
Uniform is issued once the cadet has taken a simple entrance test and we have received a £50 non refundable deposit or payment in full.
All uniform is issued new; therefore in the event that a cadet leaves before the uniform has been paid for in full ALL kit issued will be returned to the unit as it remains the unit's property and NO REFUND will be given on the grounds that, even if only worn once, the uniform becomes second hand and cannot be re-issued.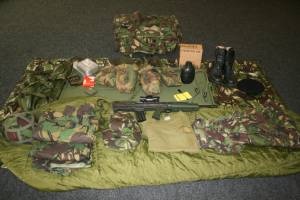 Fleece £15
Bush hats £5
KFS £2
Special 40th Anniversary Polo Shirts £5
Please Note:
If the uniform has been paid for in full then the new issue kit is yours and the second uniform together with webbing, burgan etc is returned to us as soon as possible but within four weeks
Unit Badges
Unit Badges of Achievement came into effect September 2009 Kent (Marine) Cadet Force is in no way affiliated or recognised by the Ministry of Defence (M.O.D). We have our own qualification badges...